Kentucky Derby
Kentucky Derby Betting
The Kentucky Derby is an annual horse race held on the first Saturday of May at Louisville in Kentucky for thoroughbred horses aged three. The race is a part of the Kentucky Derby Festival, which lasts for 2 weeks and only lasts as long as two minutes.

The race begins a larger event called the US Triple Crown. This race then leads to the reputed Preakness Stakes and this whole race culminates in the Belmont Stakes event.

The event has been organized without fail year after year from 1875, and the Triple Crown winner is the horse that wins all three legs.

This thoroughbred horse racing event is very popular in North America, attracting attendance that far exceeds attendance at events such as Breeders' Cup, Belmont Stakes, and Preakness Stakes.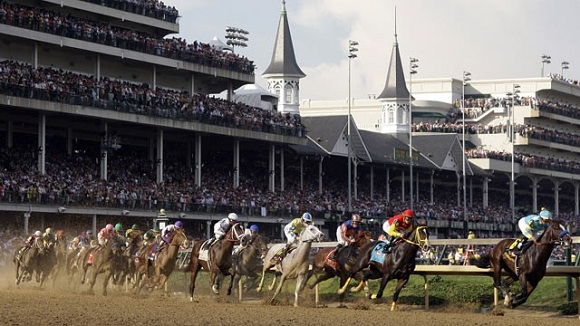 Brief History

The man behind the race was Colonel Meriwether Lewis Clark Junior, who is best known for having established the Louisville Jockey Club which worked to effectively create funding for a world-class racing facility. The race is still run on land donated by Colonel Clark's uncles Henry Churchill and John Churchill, which is today known as Churchill Downs.

The Kentucky Derby is not only a horse racing event, but also an event of great historical, traditional, and cultural significance. In fact, Dan Fogelberg's song titled "Run for the Roses" was composed in honor of this event. The event was first shown on TV in 1952, and even today, television coverage of this thoroughbred horse racing event focuses more on its cultural and traditional aspects than on its sports significance. The commentators focus more on tales of jockeys, horses, owners, and trainers, on what people are wearing, and on many other traditional aspects.
Bet on Kentucky Derby Online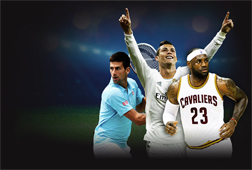 Trivia

The traditional drink of this thoroughbred horse racing event is mint julep, a cool drink comprising sugar, mint and bourbon served in a traditional silver julep cup although patrons of Churchill Downs have their mint julep in souvenir glasses. A popular traditional dish called burgoo, which is a rich stew of pork, beef, chicken, and vegetables, is also served at the race.

Racing enthusiasts often purchase admission tickets to the infield to party and enjoy as the venue hardly provides a view of the race. Of special significance is the Millionaire's Row, meant for the rich, famous, and influential. Women belonging to elite sections of society attend the race dressed in fine clothes and elaborate hats.

Another interesting tradition is the playing of Stephen Foster's My Old Kentucky Home by the University of Louisville Marching Band, which has its roots in the mid-twenties.

The race is also called "Run for the Roses" because the winner gets a beautiful blanket made of 554 red roses.